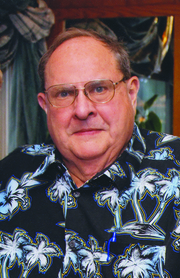 Broker Associate, GRI
Phone: (701) 220-8564
Fax: (701) 223-1065
Call me early...
Call me late..
Call me for all your Real Estate!!!
Born and raised in Bismarck, Graduate of St. Mary's High School. In 1968 received a BA in History and Philosophy from Mary College (now University of Mary). Was the 4th male to graduate from there.
Taught High School History and Governmnent for a few years.
Joined Bill Kavaney Real Estate in 1973.
In 1975 started Kavaney Realtor & Developer with his brother Bob Kavaney.
In 1976 joined forces and created Frontier Builders, general contracting and development company.
Since the late 1970's have developed land, built homes, office buildings, apartments, and many diverse Real Estate ventures. Owned and managed Kavaney Realtor & Developer until Dec. of 1997.
Built homes under the name Capital Sales for 12 years.
Past President of the Bismarck Mandan Board of REALTORS®.
Bismarck and North Dakota REALTOR® of the year in 1978 and 1998.
NFIB National Federation of Independent Business, State Chairman.
Member of the Bismarck Chamber of Commerce.
Actively involved in the developement of major areas of Bismarck and central North Dakota.
Recipient of the 2008 Claus Lembke Political Involvement Award.
"If it involves Real Estate and building, in my 40+ years in the business, I may have developed it, built it, designed it, owned it, or helped a client do the same."